Goodway Technologies Featured in Snack and Bakery Article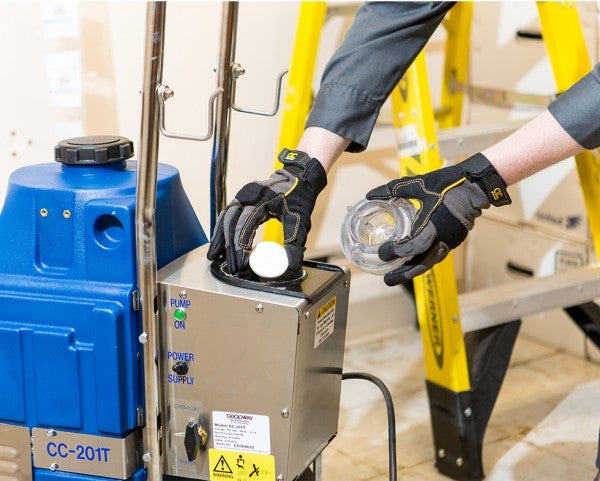 Stamford, Conn. – May 29, 2019 – Goodway's CC-201T is featured in the May 22nd article, "Air Handling Equipment Strives to Keep Snack and Bakery Facilities on Task" on Snack and Bakery.com.
The article discusses the sanitation factors and other safety issues relating to air handling equipment. The importance of sanitation, for a variety of reasons including system efficiency and cost savings, is highlighted. Goodway's CC-201T Coil Cleaner with drop-in-tablet technology is referenced "...to make it easier to perform on-the-go cleaning of coils in mini-split systems, packaged terminal air conditioners and interior air handlers".
See the full article here.