BIOSPRAY®-5 Wins the Spaces4Learning 2020 New Product Award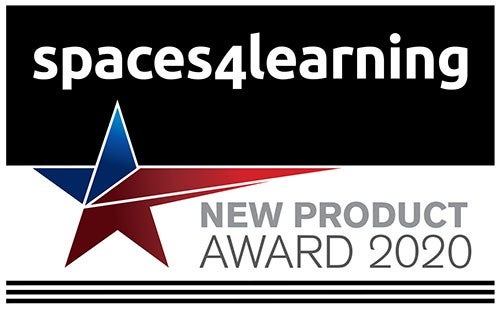 DALLAS, August 17, 2020 – Spaces4Learning today announced the winners of its 2020 New Product Awards. Spaces4Learning is a leading publication for education institutions, the architectural community, service providers, and others interested in creating high-quality facilities. The brand's magazine, website and digital products bring together a broad array of vital resources and services that keep facilities professionals abreast of current issues, trends and research; provide professional development opportunities; and connect those sharing a common interest.
The New Product Award program honors the outstanding product development achievements of manufacturers and suppliers whose products or services are considered to be particularly noteworthy in their ability to enhance the learning environment.  
"This has been a difficult time for education institutions, but the manufacturers and suppliers that serve this sector have really stepped up with great solutions to help ease the burden for schools, colleges and universities facing the challenges of reopening or remaining open amid the COVID-19 pandemic," said David Nagel, editorial director of Spaces4Learning. "Spaces4Learning congratulates all of our winners on their important contributions."
A panel of judges from the industry selected the following Platinum and Gold winners in the sixth year of this contest: 
BioSpray-5 Maintenance – Cleaning Equipment & Supplies, Platinum Goodway Technologies 
Winners will be highlighted in the July/August 2020 issue of Spaces4Learning magazine and featured on the industry website, spaces4learning.com. Winners will also receive awards for display.  
For more information, please contact Susan May at  [email protected]