The combustive power of airborne particles, like dust, is astounding. Explosions of combustible dust can potentially destroy an entire factory. As the 2008 Imperial Sugar refinery catastrophe demonstrated, dust explosions usually follow a similar pattern – a small blast disperses accumulated dust into a cloud, igniting and fueling a powerful chain of secondary explosions. This is why using an Explosion Proof Vacuum matters.
So, what can we learn from accidents like this? If you remove accumulated dust and debris, it can't become airborne, drastically reducing the risk of explosions.
---
DID YOU KNOW?
 The Occupational Safety and Health Administration (OSHA) in the United States defines combustible dust as "a solid material composed of distinct particles or pieces, regardless of size, shape, or chemical composition, which presents a fire or deflagration hazard when suspended in air or some other oxidizing medium over a range of concentrations. [i]
---
The Implementation of the Combustible Dust National Emphasis Program
Since 2008, the Combustible Dust National Emphasis Program (NEP) has focused on how workplaces create or handle combustible dust. Following a 25-year study by the U.S. Chemical Safety and Hazard Investigation Board that identified 281 explosive dust incidents that resulted in 119 worker deaths and 718 injuries, in response, OSHA launched the Combustible Dust NEP.  As a result of the NEP's aggressive inspection campaign, more than 30,000 facilities in 70 different industries were considered "at-risk." These aggressive standards for combustible dust beg the question – is your plant taking all the precautions to keep safe and pass inspection?
---
  DID YOU KNOW?
 According to OSHA, federal inspectors found over 4900 infractions during combustible dust inspections in the year after the NEP was put in place.
---
Check out our Vacuum Buying Guide here.
TAKE THIS SHORT OSHA QUIZ.
ONLY 100% CORRECT PASSES.[ii]
 Does the facility have separator devices to remove foreign materials capable of igniting combustible dust?
 Are the dust-containing systems (ducts and dust collectors) designed, so that fugitive dust cannot accumulate in the work area?
 Does the dust collector system have spark detection and explosion/deflagration suppression systems? (There are other alternative measures.)
 Are all components of the dust collection system constructed of noncombustible materials?
Why does combustible dust collection matter?
To reduce explosive risks, industries that create industrial dust (aka process dust) greatly benefit from finding the proper explosion-proof vacuum during the manufacturing or production process. In a manufacturing process that includes cutting, drilling, grinding, welding, and sawing, tiny particles are generated; when these particles are not adequately filtered and enclosed, they can be highly hazardous for employees and the manufacturing plant itself.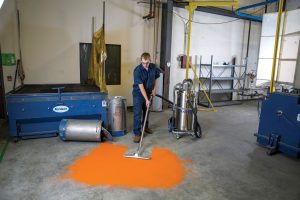 Between 2006 and 2017, 111 incidents of combustible dust caused 66 worker deaths and 337 injuries, according to data collected by the Chemical Safety Board. In many of these incidents, catastrophes occurred during secondary dust explosions. Even if the primary blast is small, it can disrupt your manufacturing plant, stirring up more dust, which can cause a deadly second dust explosion. What can you do to prevent this? This type of accident can be prevented by implementing a cleaning program that removes dust accumulation using an explosion-proof vacuum. For vacuuming in these hazardous environments or collecting dangerous materials such as paint chippings or fine powder within a facility, an industrial vacuum must be certified for use in Class I, Class II, or Class III by the Occupational Safety & Health Administration (OSHA).
OSHA recommends the Three C's for fuel and dust fire avoidance:
Capture dust before it escapes into a work area using adequately designed, installed, approved, and maintained dust collection systems.
Contain dust within the equipment, systems, or rooms built and operated to handle combustible dust safely.
Clean work areas, overhead surfaces, and concealed spaces frequently and thoroughly using safe housekeeping methods to remove combustible dust not captured or contained.
So, how do you choose the correct explosion-proof vacuum for your facility? One recommended approach is to work with your safety director and then match the debris type to the appropriate NEC hazardous class. Then you can research solutions matching those classes.

Understanding NEC Hazardous Classes
Understanding an area's explosion and fire risk is essential for facility maintenance personnel when selecting industrial explosion-proof vacuum cleaners or other power tools. To help with the proper electrical equipment selection, NEC Chapter 5, Articles 500-506, use the class/division/group system to indicate the different risk levels. Some also use a zone/group system based on Articles 505 & 506 of the NEC and developed by the International Electrotechnical Commission. Understanding the NEC classes can be challenging, so Goodway has put together a brief guide to NEC classes to make it easier.
[i] Combustible Dust: OSH Answers. https://www.ccohs.ca/oshanswers/chemicals/combustible_dust.html
[ii] Combustible Dust National Emphasis Program | Occupational …. https://www.osha.gov/enforcement/directives/cpl-03-00-006
Next Steps:
Check out our Vacuum Buying Guide here
View our line of Explosion-Proof Vacuums
Learn more about preventing dust explosions
Preventative Maintenance
HVAC systems rely on cooperation between your evaporator and condenser coils working together to get their job done. Over time, these coils can become dirty, causing the system to lose efficiency by reducing the ability to exchange heat. This causes increased energy costs and reduces the life of HVAC systems. Both are costly. How do you stop this from happening? Preventative maintenance. One of the most important things to do is make sure you follow a good coil cleaning program as part of your overall preventive maintenance program.
Dirty Coils Waste Money
When your HVAC system is operating with dirty coils, it can use up to 37% more energy than if they were clean. [i] A coil that has been fouled up with dirt, grease, or grime cannot work as efficiently as it once did. What are the dirty coils symptoms you need to watch out for?
High Compression Ratio
Compressor Overload
Tripping High-Pressure Switch
Low Capacity
Poor Efficiency
Coil Freezing
Compressor Damage Due to Liquid Flood Back
Do you want to reduce the chance of issues like this occurring? Make sure you implement coil cleaning as part of your regular maintenance program. Coil cleaning should occur consistently to ensure that there is no build-up or deterioration to the coils. Do it as often as you can, especially in dusty environments, but at a minimum in the Spring and Fall, or depending on the HVAC unit's amount of use and location.
Lack of Maintenance Reduces Efficiency
When your system is not operating efficiently, your cooling capacity can go down by 30%. Just think of what that does to monthly energy bills.  Staying on top of your coil cleaning maintenance is the only way to ensure you are keeping your HVAC operating at maximum efficiency.
Do you know how to clean coils properly? The severity of the dirt on the coils will determine the cleaning method required; however, the easiest solution is to use a coil cleaning system. These products are specifically designed for cleaning coils. Simple match the system to the right coils. They are available for cleaning evaporator coils, condenser coils in rooftop units (RTU), air-cooled chillers and heat exchangers, air handling units (AHU), PTAC units, and more.
When using coil cleaning systems, it is essential to use a machine that provides just the right amount of PSI pressure to keep coils from becoming damaged. Smaller units require lower PSI and lower water volumes. In contrast, larger condenser coils may require higher pressures and water volumes up to 3.5 gallons per minute.
The Proof Preventative Maintenance Matters
You don't have to take our word that good coil maintenance and cleaning matters. Experts have done their own research to explore how efficient an HVAC system can be with the proper maintenance. A study printed in the American Society of Heating, Refrigerating, and Air-Conditioning Engineers, Inc. (ASHRAE) Journal concluded that good maintenance and operation practices (including coil cleaning) could improve energy performance and indoor air quality performance.
Co-op City, a 300-acre complex with multiple establishments, and houses a total of 15,372 apartments (one of the largest New York undertakings) that are heated and cooled by convectors called Packaged Terminal Air Conditioners (PTACs). PTACs are the type of units you would find in hotel rooms. When asked how they were handling the 60,000 to 80,000 coils that make up the units, the answer was by "replacement." When asked how they were handling the 60,000 to 80,000 coils that make up the units, the answer was by "replacement." When a maintenance plan was introduced, the maintenance manager reported that they were doing 50% fewer replacements of the coils due to cleaning them without removing them. The Co-op City air quality was improved, and the efficiency in the units multiplied.
Westchester One houses five separate data rooms, all of which require significant amounts of cooling. Many of these server rooms operate 24 hours a day, seven days a week, 365 days a year-and the HVAC must too. There are reports that the energy bills from Westchester One have reduced by thousands because they can use the whole coil for the operation now that they can properly clean them. One bill was even $20,000 below budget!
See the Proof with Your Own Eyes
If you have been looking for a way to make the HVAC at your home or business, run more efficiently, our coil cleaning solution to help you satisfy those needs. There is no longer a need to remove coils or replace them consistently when you can clean them and extend their lives (and the life of your unit).
You don't have to take our word for it. Try it yourself and see just how much more efficient your system is and how much money you can save. When you begin your coil cleaning program, you will see in a short time just how much better your unit runs when you keep it clean and maintained. For help deciding what solution is best for you, check out our Coil Cleaning Buying Guide.
[i] https://www.sce.com/regulatory/energy-efficiency-filings/monthly-energy-efficiency-reports
[ii] https://www.sce.com/regulatory/energy-efficiency-filings/monthly-energy-efficiency-reports
NEXT STEPS:
Check out our Coil Cleaning Systems and Chemicals
Download our Coil Cleaning Pro Guide
Read Buying a Coil Cleaning System? Avoid these Five Mistakes
Discover our Coil Cleaner Buying Guide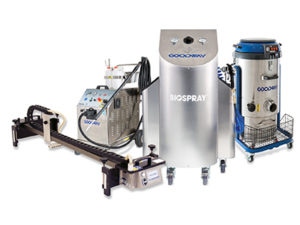 Goodway Technologies is hosting a free webinar, "Cleaning and Sanitation in Nutraceutical, Bar & Confectionery Food Environments" on April 18, 2019 11:00 a.m. EST. The webinar host, Evan Reyes, will discuss trends and legislation affecting sanitation demands such as nutraceutical market growth, increased consumer awareness of food allergens and the additional challenges with FSMA, ready-to-eat (RTE) baked goods, candy and snack bars. Participants will learn about proper cleaning techniques, best practices and available sanitation solutions. There will be a question and answer period at the end of the webinar. Register for the free webinar here.
Read full blog post

»
A combination of legislation and trends are changing cleaning and sanitation in the bakery & snack food industry. To help participants navigate the changes, Goodway Technologies is hosting a free webinar "Cleaning and Sanitation in Bakery & Snack Food Manufacturing: A Changing Landscape"  on Wednesday, January 9, 2019 at 11 a.m. EST.  The webinar host, Evan Reyes, will discuss how the Food Safety Modernization Act's (FSMA) heightened emphasis on cleaning and sanitation has changed the food and beverage landscape. Trends that are affecting sanitation, such as increased consumer awareness of food allergens and the additional challenges with ready-to-eat (RTE) baked goods, candy and snack bars will also be discussed. Participants will learn about proper cleaning techniques, best practices and available sanitation solutions. There will be a question and answer period at the end of the webinar. Register for free for the webinar here.
Evan Reyes currently serves as National Account Manager for Goodway Technologies, a global sanitation equipment provider, where he specializes in helping customers in the food and beverage industry strengthen their quality and food safety programs through the introduction of new cleaning and sanitation technologies.
Don't miss this important webinar!
Next Steps:
Cooling tower maintenance is a crucial part of facility maintenance. A poorly maintained cooling tower can have a negative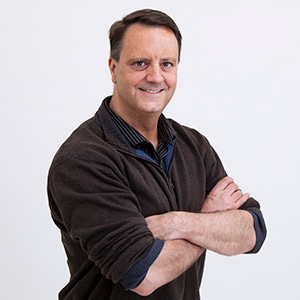 impact on public health, overall system efficiency and operational costs. In order to provide education on this important topic, Goodway Technologies  hosted a free webinar discussing the impact of neglecting cooling towers and providing tips on how to execute preventative maintenance. The webinar, "Preventative Maintenance for Cooling Tower Systems" is available to view now.
Read full blog post

»