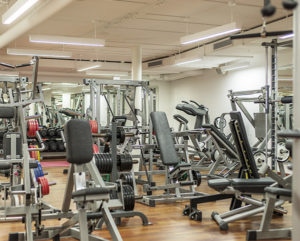 In March 2006 the University of West Virginia's All-Big East point guard Mike Gansey was a busy man. His Mountaineers were preparing for the NCAA basketball tournament and, with the NBA draft a just few months away, Mike was hoping for a future in professional basketball. His prospects for an NBA career were good having been invited to several NBA workouts. In July that year his dream became real and Mike signed with the Miami Heat playing in several Heat summer league games. But the summer games and tryouts left Mike tired and weak, more than just normal fatigue after a hard workout. His conditioned worsened and his knee began forming puss-filled sores that left him bed-ridden for two weeks. Doctors diagnosed Mike with a highly contagious bacterial infection called methicillin-resistant staphylococcus aureus, or MRSA. MRSA is a type of bacteria resistant to many of the antibiotics used to treat most staph infections. The infection in Mike's knee and the weight loss associated with his fight against the sickness likely ended his NBA career before it started. He never played in a regular season NBA game.
Read full blog post

»
A combination of legislation and trends are changing cleaning and sanitation in the bakery & snack food industry. To help participants navigate the changes, Goodway Technologies is hosting a free webinar "Cleaning and Sanitation in Bakery & Snack Food Manufacturing: A Changing Landscape"  on Wednesday, January 9, 2019 at 11 a.m. EST.  The webinar host, Evan Reyes, will discuss how the Food Safety Modernization Act's (FSMA) heightened emphasis on cleaning and sanitation has changed the food and beverage landscape. Trends that are affecting sanitation, such as increased consumer awareness of food allergens and the additional challenges with ready-to-eat (RTE) baked goods, candy and snack bars will also be discussed. Participants will learn about proper cleaning techniques, best practices and available sanitation solutions. There will be a question and answer period at the end of the webinar. Register for free for the webinar here.
Evan Reyes currently serves as National Account Manager for Goodway Technologies, a global sanitation equipment provider, where he specializes in helping customers in the food and beverage industry strengthen their quality and food safety programs through the introduction of new cleaning and sanitation technologies.
Don't miss this important webinar!
Next Steps: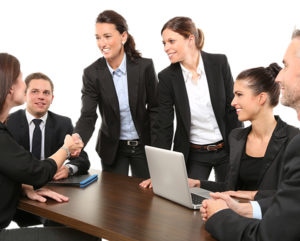 Millions of people suffer each year with the misery of runny noses, coughs, and sleepless, fever-filled nights. In the United States alone, the flu results in $7 billion a year in lost productivity and 17 million missed work days. Pause on that statistic for a moment. Every year the US economy misses out on $7 billion dollars of productivity because people get sick from the flu. It's a staggering number, but facility managers and maintenance supervisors can be the difference between a building where people are healthy and working or sick and sent home.
In addition to the productivity toll, the flu can cause serious complications and even death. The 2017-2018 flu season was one of the worst in history with an estimated 80,000 flu related deaths. Doctors are hopeful this year's flu will not be a repeat of last year. However, in late October the US Center of Disease Control and Prevention (CDC) reported the first pediatric flu death of the season. This sad news is a reminder that the winter flu season has begun and that flu remains a very real public health concern.
Read full blog post

»