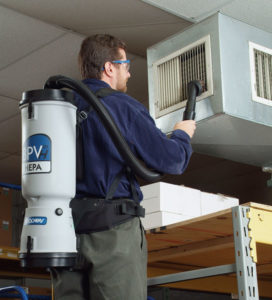 With the FDA tightening food label regulations and the risk of added allergens prompting regular product recalls, it's worth taking a look at the future of food — what's currently in development, what's just around the corner and what can companies expect to see down the line?
Country of Origin
Last year Australian authorities were forced to recall a particular brand of bagged and frozen berries — which originated in Chile and China — after a Hepatitis A infection of four adults was linked to the product. According to ABC, the country is now rolling out new legislation which requires companies to mark the "country of origin" on virtually all food products. Products made in Australia will carry a "kangaroo" logo and also specify which ingredients were sourced locally, which were purchased elsewhere and which items were simply "assembled" in the country. It's a big step for consumers and producers, who are now on the hook to design and implement entirely new labels within two years.
GM-No?
Stateside, the country is rolling out legislation which requires all foods containing genetically-modified organisms (GMOs) to be labelled as such. As noted by PBS, Congress recently approved the new bill; the Agriculture Department has two years to write specific rules detailing exactly what these labels need to contain. At minimum President Barack Obama says that most packages will need to carry a label with text, symbols or electronic codes which indicate the presence of GMOs. While the scientific community and the FDA agree that products which contain genetically modified organisms are safe to eat, consumers want "more information" about the origin and composition of specific ingredients.
The New Expectation?
With consumers and government agencies now demanding that food retailers and manufacturers both track and detail the country of origin and specific ingredient composition of their products, it's not hard to imagine next steps. In the same way consumers worry about contamination from potential allergens or GMOs, for example, they could just as easily have concerns about specific food manufacturing techniques — leading to legislation which compels producers to provide details about the machinery which processes and packages certain food.
Hand-in-hand with type of potential oversight comes increased scrutiny of cleaning techniques and scheduling; violations could see companies fined or out of business until issues are addressed. Getting ahead of the game here starts with record-keeping — by keeping accurate and detailed reports about when specific machines were cleaned, how this task was carried out and if any issues were detected, processors can help future-proof their production lines. According to Evan Reyes, Goodway Technologies product specialist for the food industry, "complete, accurate, thoroughly documented SSOPs and Master Sanitation Schedules are essential for the modern food processor," especially since under new FSMA legislation effective documentation is mandated by law and SSOPs can be requested by the FDA during any inspection. Despite the use of SSOPs, proper ingredient labelling and the use of color-coded production tools, cross-contamination of GMOs or non-origin-country ingredients may still occur. Here, your best bets are highly adaptable and thorough cleaning systems, such as HEPA filtered vacuums which capture food particles down to the micron level, helping to quickly eliminate any extraneous ingredients which have made their way into your food-prep or processing environment.
Emerging food legislation is focused on the combination of origin specificity and easy consumer access to ingredient information. Moving forward, companies should expect a greater focus on process mechanics and record-keeping — the right prep now can help buffer businesses against demands of new food product policies.