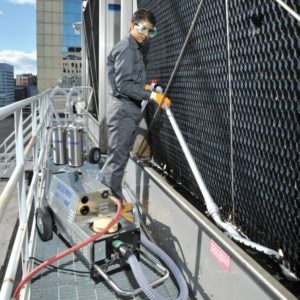 Companies are on the hook to cut costs; staff, services and technology all fall under the ax of balanced books. In an effort to minimize day-to-day impacts, many businesses are turning to deferred maintenance —putting off required repairs or upgrades on HVAC systems and cooling towers until they're absolutely necessary or the unit fails. The problem? As noted by a HealthCareCAN report, this is a "short term solution with long-term consequences unless additional resources are provided at a later date." Best case? Cooling towers fail and you're out time and money. Worst case? Killer infections. Here's a look at the pitfalls of deferred maintenance for HVAC units.
Big Savings, Big Problems?
At first glance deferred maintenance seems like a reasonable solution to an immediate need: If HVAC and other systems are still performing within expected parameters it's easy to put off maintenance until the "next budget." If the same scenario exists a year later deferring again only makes sense, right?
Read full blog post

»