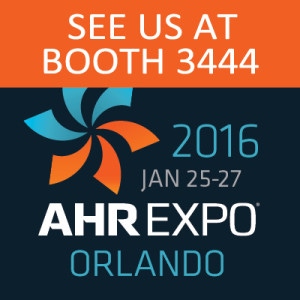 Things are heating up in the HVAC industry and we've got a front row seat. Kick off the new year with us in the sunny city of Orlando, Florida, at AHR Expo 2016, the world's largest HVACR marketplace! From January 25-27, 2016, come see the most advanced products and innovative technology of the year, gain insight from over 2,000 exhibitors and seize the moment to network with more than 60,000 HVACR professionals all under one roof.
Don't miss this unique opportunity to get an exclusive look at hundreds of new and innovative products that can help your business operate more quickly and efficiently, like our state-of-the-art TFC-200 that prevents growth of Legionella bacteria and our award-winning RAM-PRO-XL®, which received a coveted Gold Dealer Design Award, as well as earning honorable mention in the tools & instruments category for the 2014 AHR Innovation Awards.
Our award-winning RAM-PRO-XL features:
Integrated TubeGuard® technology to help obliterate biofilm and protect tubes from corrosion
Complete all-in-one system for cleaning limescale and debris from the tower fill
Chain drive system for a smoother, more effective performance in challenging situations
Our Legionella-fighting TFC-200 features: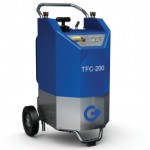 A compact, all-in one system, that can be used virtually anywhere
36" Stainless Steel extension wands for those hard-to-reach areas
25" chemical resistant hose protecting from harsh, aggressive chemicals
Even better, we'll be unveiling a very special surprise that will be a complete game-changer for the HVAC industry! We're especially excited because this forthcoming year will also mark 50 years of Goodway providing innovative HVAC solutions that simplify maintenance tasks for people around the world. Come celebrate this tremendous milestone with us! Several other fun activities like contests, giveaways, product demos and an exclusive Cocktail party will also be occurring as this magical moment in trade show history unfolds.
This time around, all of the excitement will be taking place at booth #3444, so be sure to stop by and say hello!
In 1976, 182 Legionnaires came down with a severe case of pneumonia at a meeting of the American Legion in Philadelphia. Twenty-nine of them died—the cause of death was revealed as a new bacteria soon named Legionella pneumophila. Despite nearly forty years of research and mitigation efforts, however, Legionnaires disease remains a serious problem in highly-populated areas—now, Governor Andrew Cuomo and New York City mayor Bill de Blasio have rolled out a new set of rules designed to quickly identify and hopefully stop the spread of this disease. Here's what it means for businesses.
Read full blog post

»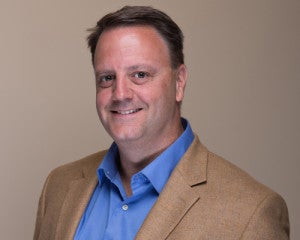 Recently we discussed the unusual Legionella outbreaks hitting New York City. In this post, we dive deeper into Legionella Outbreaks to discuss preventative maintenance practices and chemical solutions that minimize risk.
Ray Field, the Director of Goodway Liquid Solutions, talks about Legionnaires' disease and legionella bacteria, as it relates to cooling towers. He begins by stating that 40% to 60% of cooling towers, through different studies, have shown that they're positive for legionella.
Read full blog post

»
Odds are New York City has seen better summers. In addition to the sweltering weather, NYC is now dealing with a Legionnaires outbreak in the Bronx that's infected over fifty people and killed four. Right now the city is searching for answers about origin and impact, while many citizens are left wondering just what kind of risk they face.
Read full blog post

»
At most commercial and industrial plants, chiller systems get the lion's share of investment, attention, and maintenance. It's no wonder: HVAC plant chillers account for approximately 45 percent of utility costs and use more than five times the energy of cooling towers on average. As a result, companies are willing to invest in tube wire brushing, chemical descaling, and eddy current monitoring to keep these systems running.
What's often overlooked, however, is the direct link between cooling tower performance and chiller efficiency—if fouled, towers can bog down an entire plant or even spread infectious diseases such as Legionella. Bottom line? Clean towers are key to better cooling.
Read full blog post

»
In 1976, Legionnaires at the Pennsylvania America Legion convention in Philadelphia started to get sick. At first, symptoms seemed identical to those of a typical pneumonia-based lung infection but the disease spread rapidly; over 200 people became ill and several died.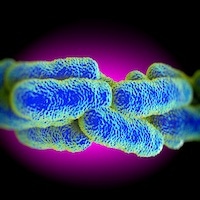 The outbreak prompted the discovery of Legionella, a water-loving and lung-hating bacteria. Mist from contaminated water – possible when showering, using hot tubs or even after prolonged exposure to air conditioning – causes this infection, which results in high fever, hacking cough and muscle aches.
Read full blog post

»
In 2013 the NADCA (National Air Duct Cleaners Association) released a revised ACR, the Standard for the Assessment, Cleaning, and Restoration of HVAC Systems.
The ACR standard establishes the minimum performance requirements for assessing new and existing HVAC systems; evaluating the cleanliness of HVAC system components; determining the need to clean; and cleaning and restoring systems to a verifiable cleanliness level.
Read full blog post

»
It's time to start thinking about cooling tower maintenance again. The top two reasons we bring up this topic at least yearly is because a dirty cooling tower 1) affects system performance and 2) can affect occupant health.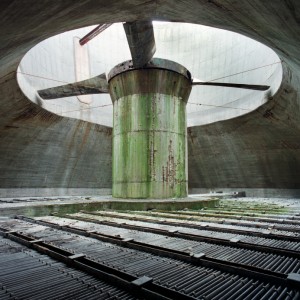 We often discuss the seriousness of Legionnaires' disease, and a cooling tower's role in the transmission of Legionella pneumophila, the bacteria that causes the disease.
You can read more about the reasons for cooling tower maintenance in our post, Cooling Tower Maintenance & Goodway's Cooling Tower Vacuum.
Read full blog post

»
Previously on the Goodway blog we told you some of the reasons you should clean your facility's air ducts and how to perform preventive work to keep your air ducts clean.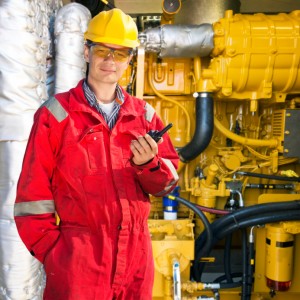 But what happens when despite your best efforts to keep your ducts clean, they still require cleaning and your facility operators don't have the skills, time or resources necessary to get the job done?
It's time to call in the professionals. You can find a duct cleaning company by looking in the Yellow Pages for "duct cleaning companies." You can also consult the National Air Duct Cleaners Association (NADCA) website for a list of qualified contractors.
Read full blog post

»
In most cases, facility managers are capable of handling indoor air quality (IAQ) problems, particularly if they are adequately trained.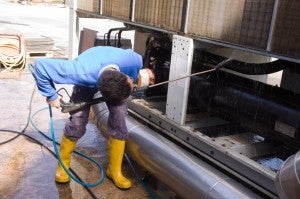 But because poor IAQ can have such a profound effect on occupant health and comfort, it's important to call in outside professional help in certain cases to make sure the problem is properly investigated and mitigated.
In general, the Environmental Protection Agency (EPA) recommends calling in a professional indoor air quality consultant in the following cases:
Read full blog post

»