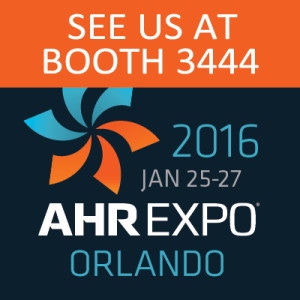 Things are heating up in the HVAC industry and we've got a front row seat. Kick off the new year with us in the sunny city of Orlando, Florida, at AHR Expo 2016, the world's largest HVACR marketplace! From January 25-27, 2016, come see the most advanced products and innovative technology of the year, gain insight from over 2,000 exhibitors and seize the moment to network with more than 60,000 HVACR professionals all under one roof.
Don't miss this unique opportunity to get an exclusive look at hundreds of new and innovative products that can help your business operate more quickly and efficiently, like our state-of-the-art TFC-200 that prevents growth of Legionella bacteria and our award-winning RAM-PRO-XL®, which received a coveted Gold Dealer Design Award, as well as earning honorable mention in the tools & instruments category for the 2014 AHR Innovation Awards.
Our award-winning RAM-PRO-XL features:
Integrated TubeGuard® technology to help obliterate biofilm and protect tubes from corrosion
Complete all-in-one system for cleaning limescale and debris from the tower fill
Chain drive system for a smoother, more effective performance in challenging situations
Our Legionella-fighting TFC-200 features: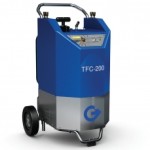 A compact, all-in one system, that can be used virtually anywhere
36" Stainless Steel extension wands for those hard-to-reach areas
25" chemical resistant hose protecting from harsh, aggressive chemicals
Even better, we'll be unveiling a very special surprise that will be a complete game-changer for the HVAC industry! We're especially excited because this forthcoming year will also mark 50 years of Goodway providing innovative HVAC solutions that simplify maintenance tasks for people around the world. Come celebrate this tremendous milestone with us! Several other fun activities like contests, giveaways, product demos and an exclusive Cocktail party will also be occurring as this magical moment in trade show history unfolds.
This time around, all of the excitement will be taking place at booth #3444, so be sure to stop by and say hello!