We asked Red Seal Journeywoman Liz Sandwith of Black & McDonald to answer 4 quick questions about her experience working in the HVAC industry. Read on to learn the universal reasons why she loves the world of HVAC and get her unique perspective as a woman working in this industry.
1.  How long have you worked in HVAC?
I made a career change in 2014 and went to school 2014/2015. I started my apprenticeship June 2015 and completed it February 2019 and am a Red Seal Journeywoman (the very first and currently only one so far in my province for Refrigeration/Air Conditioning Technician). I have worked in Commercial/Industrial HVAC for the same company since 2015.
2. Why do you love what you do?
I love the sense of accomplishment when I repair something!! I love being up on roofs and seeing views that only a very few people get to see. I love being an example to my sons of what a woman can accomplish when she puts her mind to something and breaking stigmas. I also love the financial freedom that this trade gives me. Pay equity is important (I work for a National Unionized company).
3.  As we talked about in our post Women in HVAC women are severely underrepresented in the HVAC industry. Do you have any advice for women thinking about getting in the field?
If at all possible see if you can shadow someone for a little while as a helper to make sure you want to commit to training. It's not an easy job, lots of stress and responsibility, you work in all kinds of weather and are on call at times. Shadowing really made me understand how hard the job is and also how rewarding it can be and just to make sure heights/ladders and things like that don't bother you. Then don't let anyone stand in your way. Women are different than men, yes, but we are strong and capable!!
4. Did you have any woman mentors in the field?
No, I didn't have any women mentors but there are lots of ladies killing it on social media and more and more groups supporting women in trades in many cities. Most women in trades are willing to mentor and help out other women. I have been very fortunate to have many contacts in the HVAC world in my city and have worked alongside lots of men that are very supportive and have been my mentors.
To see some of Liz's work follow her on Instagram @lizsandwith.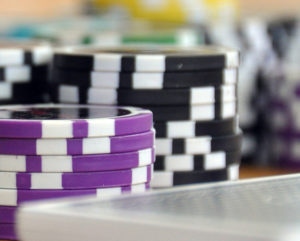 Each year more than 50 million people visit casinos in the United States and play some of the 1 million slot and video game machines across the country. But each time they pull the handle, they're wagering more than just their money; they're wagering their health, too. Thousands of casino visitors come to play every day despite being sick with a cold or the flu. When sick people push a video poker button or pick up the dice, their germs are left behind and transmitted to the next player who might get sick.
Read full blog post

»
Goodway's free webinar, "Industrial Boiler Cleaning" is available. The webinar host, Mark Roth, Goodway sales director, with guest Ray Field, Goodway's director chemical technologies, walk through the basics of industrial boilers, the importance of cleaning and preventative maintenance, how to determine whether mechanical or chemical cleaning is the best solution for your facility, and the process for performing those cleaning options. There is also a question and answer session at the end of the webinar. Don't miss this important webinar!
Read full blog post

»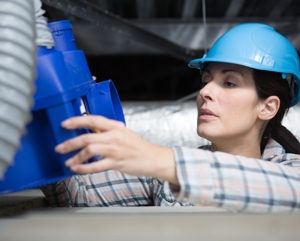 The U.S. economy added 263,000 new jobs in April 2019 bringing unemployment down to 3.6%, its lowest level since 1969. The unemployment rate for women was even lower at 3.4%, down more than half since 2010. Part of the growing economy is the HVAC industry, one of the strongest sectors in the U.S. market.
According to industry newsletter theNews, HVAC mechanic and installer jobs are expected to grow 15 percent through 2026, much faster than the average for all occupations. With much of the current workforce to retire in the next ten years, this means good paying, open positions are available to those with the right qualifications. Companies unable to fill positions will often increase wages to attract skilled candidates rather than leave jobs vacant for long period of time. Economist Gad Levanon, speaking on the shortage of blue collar workers and the rising wages, tells Forbes Magazine that, "Compared to a few years ago, blue-collar workers are now much more likely to have a job they are satisfied with and experience rapid wage growth."
But even with rising wages and plentiful jobs, less than 2% of all HVAC technicians are women. Overcoming the stereotype that the HVAC industry is just for men may be the toughest challenge in reaching this untapped demographic group. Women in the HVAC industry report high levels of job satisfaction and stability as well as almost unlimited opportunities for overtime along with the fulfillment of helping customers solve problems.
Read full blog post

»
The Los Angeles Airport saw 87.5 million passengers pass through in 2018 making it one of the busiest airports in the United States. Keeping a facility this size clean is a complex and ongoing task. In addition to the seemingly endless visible space to clean, the inner workings of the HVAC system cannot be ignored.
Airports terminals are large buildings with complicated HVAC systems that include giant chillers, high-capacity cooling towers, and enormous air handlers. These systems run 24 hours per day, 365 days per year and rarely see any downtime. With near constant operation, an airport HVAC system must undergo routine maintenance to prevent unplanned breakdowns.
Read full blog post

»