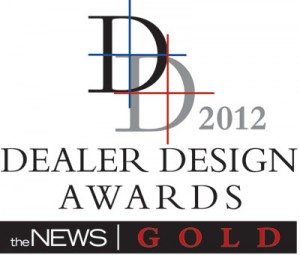 Just an update because, well, we're beaming with pride here. Goodway has won two gold Dealer Design Awards from The News, a favored trade publication in the HVAC industry. The two products receiving the highest honors are the following.
CC-400 HF. This portable coil cleaner is designed to clean thick coils, up to 8″ thick without damaging them. It outputs 400 psi of cleaning power at an incredible 3.0 gallon per minute of flow rate to deliver the perfect combination of pressure and flow to deep clean thick, nasty dirty coils. In fact, it took us three years to develop the custom pump and design that would accomplish this feat. There's simply nothing like it on the market today. It also includes an integrated siphon to pull in CoilShine, our foaming alkaline coil cleaner that leaves coils, shiny and smelling great.
The other product to win this important accolade was the RAMPRO portable chiller tube cleaner. This product was designed from the ground up with the high volume user in mind. It features quick connect shafts and brushes for faster, easier tool changes and offer chain driven technology for increased performance. Additionally it integrates a sturdy roll cage into it's design to protect it from the environments of the transport and facilities rooms it is used in.
Please keep Goodway in mind for all your HVAC and facilities maintenance products needs and as a special reward to our loyal blog readers we are offering 10% off product sales valid ONLY by clicking on this link.