Rid Your Systems of Struvite and Vivianite

What is Struvite or vivianite?
Struvite is formed when ammonia, phosphate, and magnesium come together to precipitate and initiate Struvite crystallization. Struvite can present itself as a white, brown, or yellowish hardened substance.
Vivianite is a combination of iron, phosphorus, hydrogen, and oxygen and is formed during anaerobic digestion. Vivianite commonly presents as a deep blue to deep blue-green crystalized color.
Both of these formations can rapidly adhere to various equipment surfaces. Both Struvite and Vivianite crystalize and solidify to rock-like formations. Struvite and vivianite formations significantly reduce flow and functionality within wastewater treatment plants causing significant maintenance costs and loss of efficiency.
Where do you find Struvite or Vivianite?
Struvite and Vivianite are commonly found in industrial piping that has wastewater with Magnesium, Ammonia, or Phosphate. Areas within wastewater systems most prone to these formations are piping, especially 90° bends, valves, T fittings, pumps, belt presses, centrifuges, Digesters, grit screens, and heat exchangers.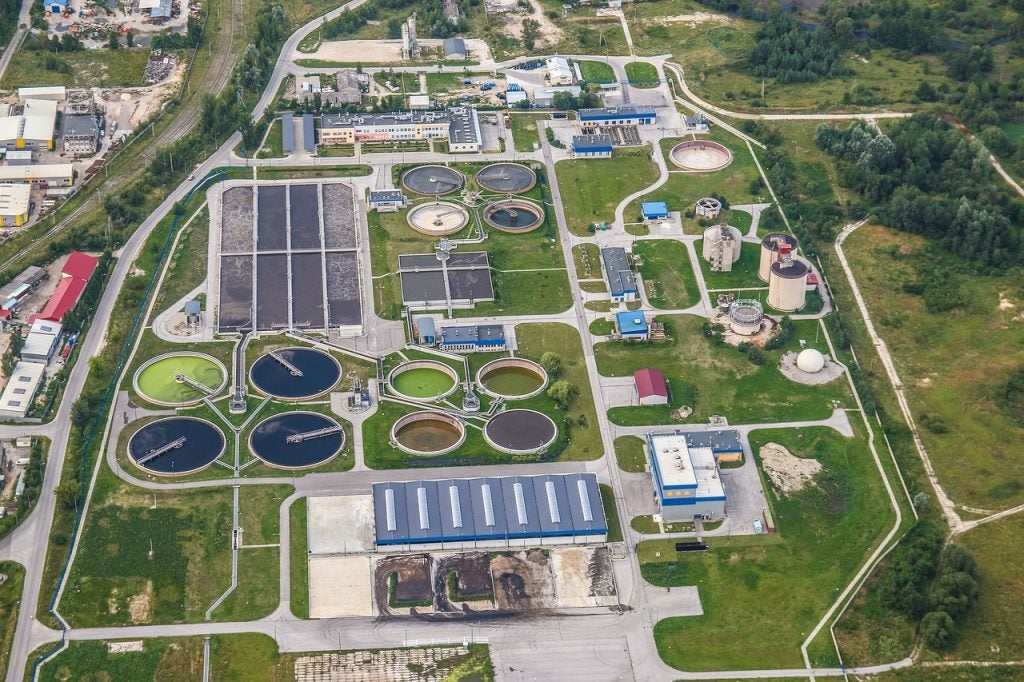 How to get rid of Struvite and Vivianite?
The most common concern with Struvite and Vivianite is how to get rid of them without having to replace pipes or cause interruptions. When removing Struvite or Vivianite, you can either do it chemically or by hydro-blasting. While hydro-blasting has its benefits, most piping lays underground which makes this method inefficient. Making chemical solutions the most effective and easiest method of dissolving Struvite and Vivianite from pipes.  As these chemicals react with the building blocks of struvite and vivianite, they steadily dissolve formations found within the clogged pipes. The solution we suggest for wastewater operators to use for dissolving the Struvite and Vivianite is our ScaleBreak®-SS, a non-hydrochloric acid solution.
ScaleBreak®-SS can dissolve struvite and vivianite formations, restoring the flow of pipes and equipment. Every system cleaning procedure must take the specific challenges related to that particular system into account.  Depending on the severity of the Struvite/vivianite formation, these methodologies can range from static soaking to circulation to flow reversal or all three.
Next Steps:
Reach out to a Goodway expert to find the best way to get your pipes back to prime condition.