Legionella Now And In A Post COVID World
No doubt, the COVID-19 pandemic dealt a heavy blow on every continent in the world. Lockdowns were immediately imposed, which led to the closure of shops, offices, industries, malls, schools, and commercial buildings. However, normalcy will be restored, and gradually people will return to these buildings that were once vacant. To ensure a safe re-opening of offices and buildings, there is a dire need to carry out thorough preventive maintenance of these buildings cooling towers. This will prevent the possible outbreak of diseases like Legionella.
Reports and studies from the CDC corroborate a likelihood of legionella bacteria growing in buildings left unoccupied or unused for a long time in both the potable water systems and HVAC systems and cooling towers. It is noteworthy that legionella bacteria grows in stagnant water bodies, which is the characteristic of water in an unused cooling tower.
This is a wake-up call to Facility managers and HVAC professionals to swing into action to eliminate the possible outbreak of legionella disease. As a start, an adequate legionella risk assessment must be carried out before re-opening any building, especially those with an installed cooling tower, to ensure that water and air quality are not compromised.
Legionella In A Post COVID World
According to an article published on ACS PUBLICATION, there is a considerable risk of legionella outbreak after the COVID-19 pandemic if adequate and appropriate measures are not put in place. New recommendations must be developed and implemented as post-COVID time sets to mitigate the risk of an outbreak. These acts will be similar to what was done after the H1N1 influenza pandemic.
These recommendations will enforce and ensure that no commercial building left unoccupied or unused during COVID is re-opened without proper and rigorous inspection. Besides, across much of the country, the winter season is gradually drawing the curtain. The warm season will set in soon. Remember that legionella bacteria love warm and stagnant unused water, particularly a feature of buildings with cooling towers during COVID.
The Latest Legionella Outbreak
The need to take necessary precautions and appropriate legionella risk management measures cannot be over-emphasized. In Union County, New Jersey,  fourteen cases of legionella disease have been reported and confirmed with one death. Records showed that these cases were reported between February 3rd and February 26th.
In fact, the New Jersey Department of Health is currently investigating the outbreak's source to prevent future occurrences. Currently, the department's official, alongside local health workers, has identified some legionella bacteria sources and is working to neutralize and curb the growth and spread.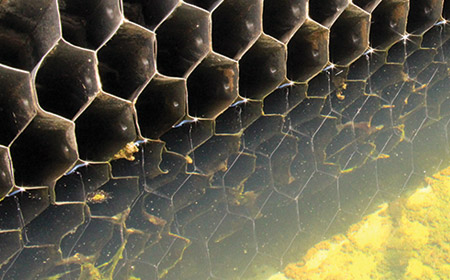 How To Protect Against Legionella
An unfortunate truth is that little to or no attention is paid to the maintenance of cooling towers and water treatment in them as long as they are functioning properly.
To prevent the outbreak of Legionnaires' disease within cooling towers, you should follow a few tips for cooling tower maintenance:
It is essential to keep an eye on the water in cooling towers to check any irregularities such as scale, sediments, etc. Moreover, as we approach the warmer season, inspecting twice a month is advisable to be on the safe side and remain to rest assured of the water's purity.
Water in cooling towers should be treated with a variety of antiscalant and antibacterials to manage the quality and risk of legionella and other bacterial growth. A variety of water treatment companies are available to tackle this important task on an ongoing basis. But water treatment alone is not enough. Constant maintenance and cleaning are required too.
 Removal of Stagnant Water
After a long period of not using a cooling tower, stagnant water should be flushed out totally and replaced with fresh water. Stagnant water might harbor legionella bacteria already without you knowing.
We have learned that stagnant water can breed legionella bacteria; therefore, cleaning the fill to remove slime and scale in cooling towers must not be overlooked. Cleaning the fill allows for better flow and reduces the tendency of growth of mold and bacteria. Additionally, cleaning of tower basins is essential to remove food sources from bacteria and keep heat exchanger tubes clean.
The Occupational Health and Safety Administration (OSHA) provides several recommendations on how to prevent Legionnaires' disease in cooling towers. Perhaps the most crucial piece of advice is to keep the temperature of the sump water below 68 degrees Fahrenheit at all times.
Disinfection with an EPA registered antimicrobial product, labeled explicitly for HVAC use, should be used to clean surfaces of all HVAC systems and add-ons. This can help keep microorganisms from flourishing between cleaning cycles.
Cleaning the basin of a cooling tower eliminates the places where harmful bacteria grow. Although basin cleaning can be a part of the monthly maintenance schedule, preventing the growth of Legionella requires a thorough basin cleaning at least once every two weeks.
Guides To Follow
Also see ANSI/ASHRAE Standard 188-2018, Legionellosis: Risk Management for Building Water Systems. Which clarifies compliance requirements, and is updated throughout with enforceable, code-intended language to facilitate the adoption of the standard for code and regulatory purposes.
When used in conjunction with Standard 188-2018, Guideline 12-2020 – Minimizing the Risk of Legionellosis Associated with Building Water Systems can provide prescriptive guidance for operators of water management systems to control legionellosis in building water systems.
Next Steps:
The CDC recently published a toolkit to reduce the growth and spread of Legionella bacteria.
Read more about preventing Legionella in Cooling Towers.
Discover our Cooling Tower Cleaning Solutions
Learn about Cooling Tower Fill Descaling