Products for Your Utility Plant's Condenser Tubes – Infographic
Preventative maintenance on condenser tubes is crucial. Dirty, scaled condenser tubes can negatively impact efficiency and tube lifespan, which can cost your plant money and productivity.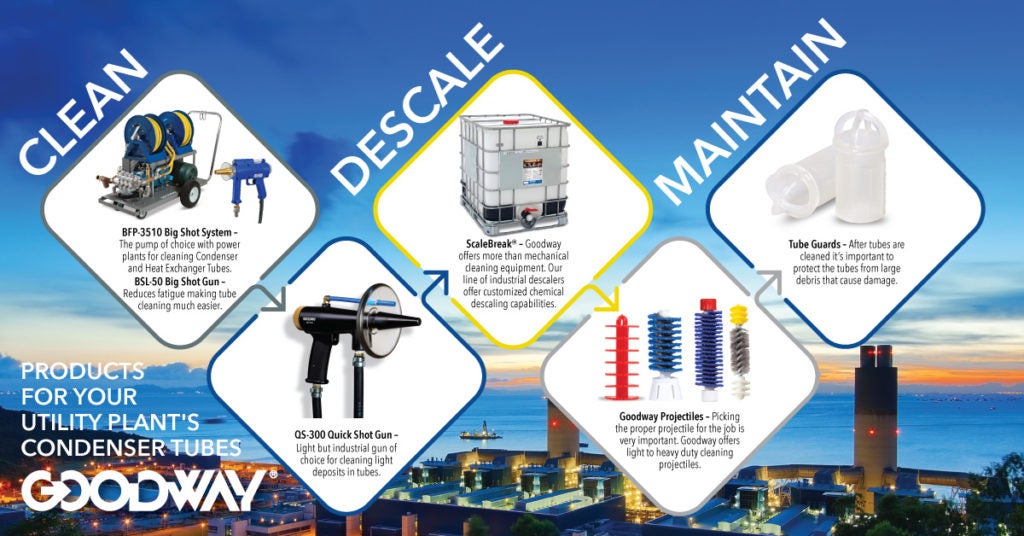 Download this infographic to see the comprehensive suite of products we provide to clean, descale and maintain your utility plant's condenser tubes.
Next Steps