Facility Manager Talent Gap Brings New Initiatives in 2018
on January 15, 2018 in
HVAC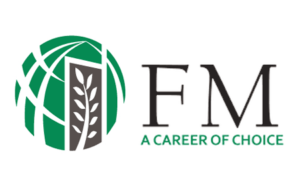 The facility management field will continue to grow in 2018 while the talent pool shrinks. Historically there has been no linear path to a career as a facility manager. Generally, experienced trade professionals are promoted to facility management based on knowledge and experience. But now as many seasoned facility managers hit retirement age and building management becomes more automated, fewer knowledgeable and experienced candidates can fill the growing number of facility management positions.
It might be hard to believe that a position paying an average of $92,000 annually has difficulty finding candidates. But the increase in smart building technology and a demand for candidates with more sophisticated communication and problem-solving skills has raised the bar. Smart buildings make facility management easier with more automated processes and online alert systems. However, such emerging technologies require training for even the most computer savvy individual.
Facility managers require different communication skills than in years past as well. Gone are the days when managers only communicate with fellow tradesmen. Now they must know how to bridge the gap between occupants, tradesman such as HVAC technicians and plumbers, and security and technical professionals. Buildings require more complex solutions to problems too, with HVAC, lighting, and security systems controlled and scheduled by online automation systems.
Training in facility management programs closes the gap. Many baby boomers learned building operations on the job, but the future of facility management lies in education programs teaching building sustainability, project management, space planning, and workplace strategy. With training and more recognition of facility management as a career path, it can become a more attractive career option to potential candidates.
Facility managers are often the heartbeat of a building, keeping systems operational and in good condition. While technology becomes a primary skill for building operators, general building system knowledge is still required. This includes HVAC, plumbing, and electrical knowledge and maintenance. When it comes to maintenance, finding the right cleaning systems and products for a building is crucial. Goodway makes finding the right products for building maintenance simple for facility managers. With their knowledgeable engineers, they can provide the proper instructions and maintenance schedules for specific equipment, so managers can focus on other tasks. If you're looking for straightforward information on building cleaning systems, contact Goodway for more information.
Other resources related to Facility Management positions: