Coal and The Cold Shoulder—UK Considers Closures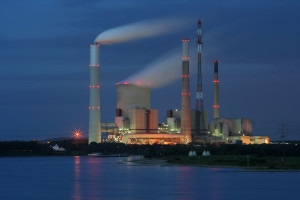 Power generation is a hot topic. Renewable energy sources like solar and wind power have grabbed public attention, while governments look for ways to minimize the environmental impact of traditional fossil fuels such as oil and natural gas. In the U.K., there's talk of closing all coal-fired plants by 2023 in an effort to curb greenhouse emissions, while on American soil some coal plants struggle to deliver their power quota.
What's Next?
According to the Sydney Morning Herald, the British government is considering the closure of the last 12 coal-fired plants in the country, and may make the announcement as early as the November 30th UN climate talks in Paris. The potential move isn't a complete surprise, since coal power market share has been falling in the U.K. for the past few years as the nation tries to shed its #2 spot on the list of Europe's biggest polluters.
Several plans have been forwarded including a conversion to biomass burning or retrofitting the plants with carbon capture technologies—both come with benefits and drawbacks. Burning biomass is the newest wunderkind on the power generation market but depending on how biomass is transported and burned the environmental impacts may outweigh any gains. Retrofitting, meanwhile, is costly and will have to comply with new regulations coming into force in 2016. No matter the final decision, however, it's clear that legislators are attempting to reduce coal pollution by any means necessary.
Going Dark?
Closer to home, meanwhile, the United States federal government isn't under quite the same pressure to scale back coal, but individual plants now face consumer pushback. In Billings, Montana, for example, the Colstrip power plant was partially idled for more than six months to accommodate repairs, forcing parent company NorthWestern Energy to purchase electricity on the open market, which it then sold to consumers. Paying customers argue that since they were already paying for the cost of maintaining Colstrip and its equipment they shouldn't have to pay extra for power, and should have their money returned.
While it's popular to take a hard line against coal right now since it's on the outs with most environmental groups and the target of government cleanup policies, a knee-jerk reaction here may not be the best thing for regulators, producers, or even customers. Rather than looking at broad societal implications and long-term closures a narrow view is more promising—coal plants are under fire because their power generation process is typically inefficient. While carbon capture and other costly alternatives can mitigate this problem there's an easier way to start: Regular maintenance. At the Presque Isle coal-fired plant in Wisconsin, for example, improved condenser tube cleaning not only reduced overall maintenance costs but also may allow the plant to extend maintenance windows from twelve to eighteen months.
Bottom line? It's possible for producers to combat some of negativity around coal by keeping up with regular maintenance, in turn generating power at the highest possible efficiency. Better yet? This means better return on power produced, since less energy is wasted burning off byproducts and dealing with carbon deposits.
Giving coal the cold shoulder is easy, but coal-fired plants remain an key part of national power infrastructure. And in the short-term, coal's environmental improvement and performance gains will be the result of regular, comprehensive power plant maintenance.
Next Steps: