Serial Soot? Power Producers Under Scrutiny Worldwide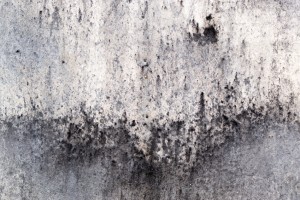 Soot ranks just behind CO2 when it comes to potential climate change culprits, but may also be responsible for several other ills—a recent study pegs it as the primary driver of glacier melt in Tibet, while residents of a Canadian town are finding ways to manage a veritable "soot storm". Power providers are now under scrutiny across the globe to manage soot emissions and control this combustion byproduct, but can they get a handle on serial soot production?
Warning Trend
According to the South China Morning Post, soot from Indian power plants may be responsible for the erosion of Tibetan glaciers. A joint team of researchers from China and the United States found that ice at an altitude of 5600 meters showed soot deposits dating back to 1956 and described these deposits as a "serial killer" for their impact on the speed of ice melt.
Tibetan glaciers have been eroding at twice the rate predicted by climate change; according to the study, when soot is airborne it increases atmospheric temperatures while reducing snowfall and once it makes contact absorbs solar energy, speeding the process of melt. With Tibetan glaciers feeding the three biggest rivers in China this is a high-stakes issue—preliminary tests suggest that the bulk of soot originates from India, but if better emission controls are put in place the results should be both immediate and positive.
Home Soot Home
In the Canadian town of Spallumcheen, meanwhile, residents of the Palisades mobile home park are dealing are also dealing with airborne soot, which they describe as a "soot storm" whenever the wind starts to blow, forcing them to stay indoors, close the windows and hope the calm comes soon.
The problem? A co-generation plant which set up shop in town a few years ago and has created a soot pile less than 200 feet from some homes. Along with repository problems, this blowing soot can also cause stains on floors and walls which are impossible to remove. The Ministry of Environment has directed plant owners Tolko energy to "submit an action plan which will permanently address the issue"; some possibilities include the use of mitigation formula to decrease the amount of airborne particles or the selling of soot to local concrete companies to reduce the total volume.
Solving Soot
Though half a world apart, the Tibetan glaciers and small Canadian town share the same problem: Soot. Cutting emissions and designing mitigation plans are both viable options to address the issue, but for companies with large investments in power generation there's a simpler way to start: Get soot before it ever leaves the plant. Leveraging the right soot and powder recovery tools it's possible to minimize the volume of airborne contaminants leaving a plant and in turn face fewer problems with residents and researchers.
Soot is a serial problem, but commitment and consistency offer a way to contain the impact.
Next Steps: