MERS Outbreak Shores Up Shortcomings in Hospital System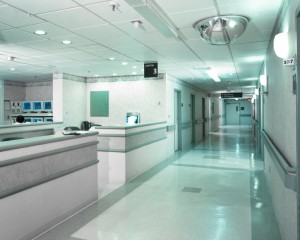 For South Korean citizens—especially if they're parents or grandparents of adult children—getting sick comes with a specific expectation: A bed at the best hospital in the nation, the Samsung Medical Center. This 1900-bed care facility is regarded as virtually above reproach in the South Korean care community, but according to Today Online is now under scrutiny as ground zero for a new MERS outbreak in the country. So what went wrong?
E-MERS-Gency Response?
According to the CDC, Middle East Respiratory Syndrome typically presents with symptoms including shortness of breath, cough and high fever, with many patients also reporting diarrhea and nausea. As the disease progresses patients often experience more severe complications such as total kidney failure or pneumonia. Out of every 10 patients infected with MERS between three and four will die; those at greatest risk have preexisting medical conditions or are already immuno-compromised.
Spreading the disease is possible starting two days after exposure and up to 14 days, with transmission linked to respiratory secretions such as those produced by coughing. As a result, anyone in close proximity of an infected person—such as caregivers or family—are at risk of contracting the disease. While MERS has been largely confined to countries in an around the Arabian Peninsula, the recent outbreak at Samsung speaks to the virus' adaptability and survivability across environments.
Samsung Oversight
Korean children make every effort to get parents and grandparents into Samsung; everything from pooling family money, taking out loans or calling in favors. In fact, the hospital was the first to diagnose MERS in South Korea, another testament to its superb diagnostic skills. The problem? The outbreak started in Samsung's emergency room, where a patient who couldn't afford to skip the line waited in a hospital bed for days. Misdiagnosed with a simple case of pneumonia, the man spent three days in various parts of the ER coughing up sputum and turning MERS into what some are calling a "superspreader".
Bottom line? Even top-shelf hospitals like South Korea's Samsung make mistakes owing to overcrowded emergency rooms and overworked doctors. While the ideal solution would be to lighten the load, this isn't realistic—instead, care facilities need to focus on developing cleaning and care procedures which expose the fewest number of patients possible to unknown contaminants. This means consistent disinfecting to address known threats like black mold and MRSA, along with extra-cautious handling of any patients presenting with extreme respiratory symptoms.
Samsung may have MERS in South Korea under control, but they're by no means infallible—even the best need to periodically reassess diagnostic and disinfecting best practices.
Next Steps: