Outside the Box: HVAC 2015 With Kyle Gargaro
on January 20, 2015 in
HVAC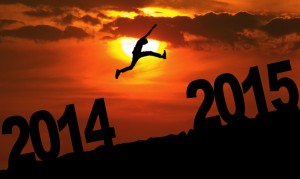 Experts Tim Robb and Timothy Kane have weighed in on what's happening in HVAC this year. Now, ACHR News Editor-in-Chief Kyle Gargaro has come up with a few of his own predictions for 2015: Here's how he sees the market shaping up.
Laying Down the Law
With Obama's administration winding down and the President deadlocked with Congress, Gargaro sees the development of regulations as the shortest route to some kind of political efficacy. The Department of Energy has plans to implement 18 new rules that will affect the HVAC industry — 15 are slated for implementation in the next two years.
As of January 1st, 2015, for example, new rules took effect which impact the overall measurement of SEER efficiency in a system. Installing a 14 SEER outdoor unit is no longer enough; contractors must also demonstrate that indoor components carry this SEER value throughout the home.
In some cases, the HVAC industry will be compelled to fight these new changes, especially as they relate to energy consumption — while the average home size has grown 30 percent over the last 20 years, energy consumption remains "flat". As a result, HVAC vendors and contractors will need to tell their side of the story.
Pump It Up
Gargaro also sees a hot market for heat pumps, which saw 18 percent growth through 2014. Part of the consumer interest here stems from utility incentives and rebates but advancements in technology such as inverter compressors now make it possible to use heat pumps effectively in even sub-zero temperatures.
This opens a whole new revenue stream for heat pump manufacturers and installation experts — as noted by a recent Farmers Weekly article, both ground and air-source heat pumps offer significant benefits over other renewable energy sources such as biomass. Coupled with the ability to handle cold weather, Gargaro predicts two-digit growth for this market through 2015.
Smarter Than Average
Smart homes continue to be a big draw for consumers; adaptable security systems, mobile video monitoring tools and automated lighting technologies are all hot-ticket items. HVAC has so far lagged behind, but Gargaro says this will change in 2015. Why? Because with players like Google, Apple and Comcast upping the ante for what's possible in a smart home, consumers are starting to wonder why their air conditioner or furnace can't keep up.
Intelligent thermostats are the start of this smart HVAC revolution, but according to a January 8th Consumer Reports article, this year's consumer electronics show (CES) featured several unique HVAC products such as wirelessly-connected heat vents that adjust airflow based on ambient temperature and can also monitor humidity and air pressure. "Owning the home" will become critical for HVAC contractors looking to tap this high-performance market.
Want to know more about where the industry is headed this year? Check out our interactive predictions infographic for our other 2015 HVAC industry predictions.
Next Steps: