Listeria Forces Washington Seafood Processor to Cease Operations
In March, the U.S. Food and Drug Administration (FDA) ordered a Seattle, Washington processor of smoked fish products to stop operating, requiring the manufacturer to completely cease processing, preparing, packing or distributing any food at its facility.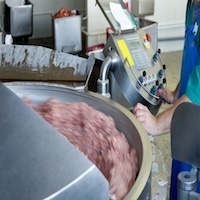 The manufacturer, Jensen's Old Fashioned Smokehouse Inc., provides private-label foods to high-profile retailers including Wal-Mart and Target.
The FDA had analyzed some samples it collected during an inspection at the company's facility. The samples confirmed there was Listeria monocytogenes at the plant, including in the company's food processing and storage areas.
Listeria monocytogenes are the bacteria that can case listeriosis, a potentially fatal disease. It's especially dire in high-risk groups including the elderly, those with compromised immune systems and newborns. If a pregnant woman is infected with listeriosis, it can cause miscarriage, stillbirth, illness in a newborn and even death.
Company officials must sign a consent decree stating that they will comply with requirements to ensure they control food safety hazards so that the firm's products are not contaminated.
In order to start up operations again, the facility must meet requirements that include cleaning and sanitizing the facility and hiring a specialist to help the company develop a Sanitation Standard Operation Procedure (SSOP). The manufacturer must also provide test samples to the FDA to ensure listeria is not present in any of their smoked fishery products.
Listeria can be found in foods that are ready to eat and require refrigeration, including dairy products, poultry, meat and seafood. Refrigeration will not kill the bacteria. Listeria outbreaks in facilities can affect brand reputation and force a plant to shutdown.
While it can be challenging to prevent and control listeria, vigorous cleaning and sanitizing to ensure a clean environment is of the most importance. Common areas that can harbor the bacteria include walls, ceilings, floors, any surface that food comes in contact with, and HVAC systems. Special attention should be paid to these areas to keep them clean and free of bacteria.
Goodway has a unique line of products for cleaning facilities in the food and beverage processing industry.
Our innovative products feature a variety of solutions to keep your facility and its machinery clean and free of debris and contaminants. Our industrial vacuum systems, dry vapor steam cleaners, chiller and heat exchanger tube cleaning machinery and chemicals offer a complete set of solutions for all your SSOP needs.
Next Steps: