Facilities Save Money by Recovering Blackwater
A facility can save thousands, maybe millions, of gallons of water – not to mention money – by using a membrane bioreactor, according to Buildings.com. The technology uses an activated sludge system to treat wastewater, reducing utility and sewer costs while offering clean water that can be used anywhere in the building.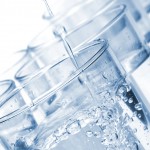 Buildings pay for water twice, one time for potable needs and the second time when sewage is discharged. While some cities have inexpensive water rates, discharge rates and stormwater fees exponentially increase utility bills.
Reclaiming wastewater reduces the environmental impact and relieves pressure on the municipalities, considering that every mile between a building and a water treatment plant is energy expended to pump water and sewage back and forth.
Additionally, blackwater recovery is a factor in gaining "green" status. Certain certification programs such as LEED offer points for water reclamation. It's an important area for facility managers to target if they want their buildings to be the best in the marketplace.
Membrane bioreactors operate much like smaller scale municipal sewage plants, using micro- and ultrafiltration membranes to filter the water. Blackwater or greywater is collected from various sources including sinks, showers, toilets and dishwashers.
Most properties can use membrane bioreactors. But while small businesses will benefit somewhat from membrane bioreactors, it's the larger businesses with more blackwater volume that will realize the most noteworthy savings. Installation costs are about $7-$20 for each gallon treated, according to the EPA.
Facilities can expect to pay between $100,000 and $500,000 for the systems, according to Paul Schuler, an executive for the Americas with GE Power & Water, which manufactures wastewater technology.
Every system is custom built for the facility, and it's ideal to include the treatment plant in a new construction plan, but one can also be added to an existing building. Once blackwater is in the treatment system, it's cleaned with processing tanks and filters.
According to Buildings.com, the process is as follows:
A pretreatment tank handles initial separation and settling. Grinder pumps may be used. Filters screen out nonbiological materials.
An equalization tank with an aeration chamber containing microbes breaks sewage down into liquid, while removing nitrogen and ammonia.
Pumps pull the liquid waste into a membrane with fibers that trap particles.
The sludge produced from the process is usually handled in one of three ways: it's pumped into an aeration tank; a hauler picks up the sludge; or it's pumped back into the city sewer system.
The leftover water is treated in a chlorine or UV touch tank.
Treated water is kept in storage tanks and pumped into the building as needed.
Next Steps: