How to Hire a Duct Cleaning Company
Previously on the Goodway blog we told you some of the reasons you should clean your facility's air ducts and how to perform preventive work to keep your air ducts clean.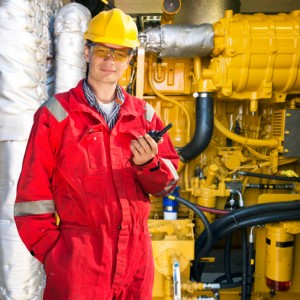 But what happens when despite your best efforts to keep your ducts clean, they still require cleaning and your facility operators don't have the skills, time or resources necessary to get the job done?
It's time to call in the professionals. You can find a duct cleaning company by looking in the Yellow Pages for "duct cleaning companies." You can also consult the National Air Duct Cleaners Association (NADCA) website for a list of qualified contractors.
However, before you pick up the phone, it's important that you understand how to hire a reputable, qualified duct cleaning company.
Here's what the EPA recommends:
Get written estimates from at least three different companies.
Ask the companies to show you the contamination that warrants cleaning the ducts.
Don't hire duct cleaners who make drastic claims about the health benefits of duct cleaning, recommend it as a routine part of maintenance or claim to be certified by the EPA. As you may know from our past posts, claims about the benefits of duct cleaning are unsubstantiated and the EPA does not endorse duct cleaning companies.
Do not allow the use of biocides or other chemicals in your ducts without fully understanding the pros and cons of using the chemicals. Goodway's PanCare is a condensate pan biocide that's registered with the EPA. It's formulated to help prevent the build up of slime and harmful bacteria in HVAC condensate drain pans. It kills 99% of Legionella pneumophila and Salmonella typhii bacteria. It also contains a rust inhibitor and an acid rain neutralizer. In duct work and on coils Goodway's CoilShine-BC, also EPA registered, will protect against the growth of mold and mildew which can lead to odor and respiratory problems.
Ask for references from past clients, and contact those references to ensure their customers are satisfied and haven't experienced any problems after having their ducts cleaned.
Contact your local government's consumer affairs office or the Better Business Bureau to check if there are any complaints lodged against the duct cleaning company.
Ask the company if it holds any required state licenses. Not all states require duct cleaning companies to have a license to operate, but some states, including Arizona, Arkansas, California, Florida, Georgia, Michigan and Texas, do.
When interviewing duct cleaning contractors, ask if they have previously worked on systems similar to your facility's system. Ask them what procedures they use to protect your building's occupants from contamination, and ensure they comply with the NADCA's duct cleaning standards.
Ask for a written agreement from the company you select that outlines the total cost, how long the job will take, and if there will be interruptions while the work is performed.
If you decide to undertake duct cleaning for your facility, Goodway has all the tools you need.
Goodway's duct cleaning equipment cleans ducts quickly and easily. Our duct cleaning equipment can clean 4″-18″ round and spiral ducts and 4″-16″ rectangular/square ducts with a simple one-person operation. Some of the features available with our duct cleaners include flexible shafts, rotary brushes, reversible shaft rotation, adjustable speed control and a three-stage true HEPA filtration system.
Next Steps: