Will G4 Simplify Sustainability Reporting?
Will G4 simplify sustainability reporting? The Global Reporting Initiative (GRI) seems to think so.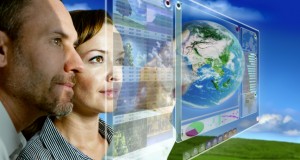 GRI is one of the most well-known organizations in the sustainability field. The group promotes sustainability through offering reporting tools to organizations to help them become more sustainable.
GRI believes a sustainable global economy should offer profitability in conjunction with ethical behavior, environmental care and social justice.
GRI recently released its G4 Sustainability Reporting Guidelines as an update to G3, which was first introduced in 2006. Much has changed in the sustainability world, making the G4 release greatly anticipated, especially considering that other sustainability reporting standards were released in the past seven years, drastically changing sustainability reporting.
GRI's reporting system lets companies measure and communicate their sustainability information. GRI's mission is to make sustainability reporting a standard practice. The organization's sustainability reporting framework is used widely throughout the world.
The sustainability reporting offers methods and metrics that measure and report sustainability performance. A company's published report details the environmental, economic and social impacts caused by its everyday activities.
It also exhibits the organization's values toward sustainability and its commitment to a sustainable economy. A report can help build trust with stakeholders and others, offering transparency and accountability.
The reporting guidelines are developed in a process that involves representatives from civil society, labor, business and financial markets. Additionally, auditors and experts from various fields offer their expertise, and GRI works closely with government agencies in different countries.
G4 includes G4 Online, a free-to-use, web-based tool to help organizations prepare sustainability reports.
GRI believes its latest guidelines will increase user-friendliness and accessibility. The emphasis in G4 is on encouraging organizations to provide only the information critical to their stakeholders. GRI says the reports will be more strategic, focused and easier to navigate.
According to GRI, the key improved features in G4 include:
Up-to-date disclosures on governance, ethics and integrity, supply chain, anti-corruption and greenhouse gas emissions
Generic format for disclosures on management approach
Two "in accordance" criteria options, both focused on material aspects
GRI Content Index offering a transparent format to communicate external assurance
Technically reviewed content and clear disclosure requirements
Detailed guidance on how to select material topics, and explain the boundaries of where material impacts occur
Flexibility for preparers to choose the report's focus
Flexibility to combine with local and regional reporting requirements and frameworks
Up-to-date harmonization and reference to all available and internationally accepted reporting documents
Overview tables, summaries and quick links to the specific components of the guidelines
Complete glossary, reference lists, and visual guidance
Read more about GRI's G4 sustainability reporting.
Next Steps: