4 Ways To Improve Winter IAQ
Poor indoor air quality becomes a much bigger issue during the winter months, primarily because we spend a great deal of time indoors with the windows tightly closed.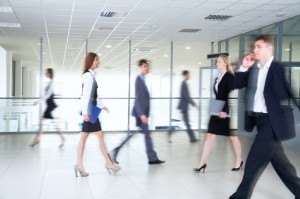 And that means that any indoor pollutants have less chance of escaping and have a better chance of irritating building occupants.
Because 30% of the commercial buildings in the US already have poor IAQ issues, during the winter months occupants are even more likely to suffer the ill effects of exposure – including respiratory issues and allergies – to indoor pollutants.
And businesses are footing the bills to cover the medical expenses of sick workers and they're also incurring costs because of lower productivity. US businesses see an estimated 33% drop in worker productivity that's directly attributed to poor IAQ, according to Buildings.com. And poor IAQ costs the US economy as much as $160 billion each year.
Here are four suggestions to help you improve winter IAQ in your building:
Open doors and windows as often as possible to reduce moisture levels and pollutants. When there is poor ventilation, pollutant levels (from cleaners, adhesives, etc.) are more concentrated, says Jennifer Meek, a customer service manager for Enviro-Solutions.
Reduce the amount of chemicals used in a facility, especially those that release volatile organic compounds (VOCs). Meek recommends going through your chemical supply and replacing harsher chemicals with choices that emit fewer pollutants and VOCs.
Replace the air filters on your building's HVAC system according to the manufacturer's recommended schedule, notes Buildings.com. When you install the filters ensure that they're secured tightly with no gaps between the frame and rack. This is crucial because respirable particles can pass through the gap without being filtered.
Select a quality filter, one that is mechano-electret, providing a balance of mechanical and electret efficiency. It should perform better than a filter that only uses mechanical efficiency as the electrostatic effects can better capture the submicron particles that can cause health issues.
Improved IAQ can have a great impact on work performance, while reducing absenteeism and healthcare issues, according to Robert Martin, an associate category manager for Kimberly-Clark Professional Filtration. Martin also claims the proof is in the statistics – better IAQ reduces respiratory illnesses by about 76% and improves employee productivity by about 20%.
Watch this video for more about winter allergies and IAQ, including an explanation of symptoms attributed to the common cold that are actually caused by allergies, often attributable to poor IAQ.
Next Steps: