A Clean Boiler Saves Money, Energy
An energy-efficient boiler not only saves your facility money on its monthly utility bills, it also helps reduce greenhouse emissions and protect the environment.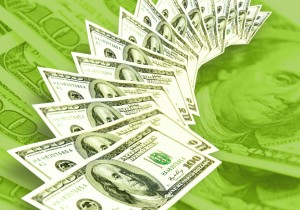 Purchasing Energy Star-qualified boilers ensures they meet the strictest energy efficiency standards, which are set by the US Environmental Protection Agency. In order for a boiler to achieve the Energy Star rating it must have an annual fuel utilization efficiency (AFUE) rating above 85%.
AFUE measures equipment efficiency. Products that have higher efficiency ratings usually include features such as electronic ignitions, combustion technologies, which extract more heat, and sealed combustion using air to fuel the burner to reduce drafts, according to the EPA's Energy Star program.
Running an energy-efficient boiler in your facility is the first step to reducing energy waste. But a boiler only remains efficient when it's properly maintained, and an important component of a maintenance program includes cleaning.
Burning fuel within a boiler produces soot and ash, which negatively affects the heat-transfer efficiency. Fuel consumption in a boiler could increase by up to 5% because of scale build-up, according to the U.S. Department of Energy.
If you allow the build-up to continue over a longer time period, the boiler won't operate as efficiently, resulting in more energy loss.
As the cost of fuel continues to rise, it becomes even more important to address any energy inefficiencies in your facility, including in your boiler system.
To get started, download our How To Clean Industrial Boilers checklist. It gives you a step-by-step explanation of how to clean your boiler. Then look to Goodway for all your boiler cleaning product needs.
We offer a wide variety of brushes and other tools that can attach to our cleaning tools. Using those tools will ensure you successfully remove everything from light deposits to stubborn, thicker deposits.
We also offer a liquid descaler to help loosen even the toughest deposits in your boiler. Our descaler equipment features pH analysis that automatically descales while monitoring the pH. The equipment automatically injects the chemical as needed until your boiler is completely clean.
Remember, when you're cleaning your boiler to look for signs of corrosion or overheating, as well as leaks. If you find any issues, the boiler is not working correctly and it might need to be repaired or replaced.
Goodway maintains its position as a global leader in the industry, providing the highest quality cleaning systems and products in the world. Our boiler cleaning products use the latest technologies and innovations to bring you the cleaning tools that enable you to clean your boiler as quickly as possible.
Next Steps: