Green Cleaning: Using Steam to Kill Germs and Bed Bugs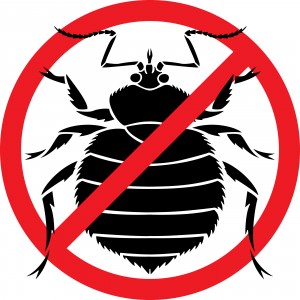 In our recent blogs, we discuss the history of steam cleaners and the growing popularity of dry vapor steam cleaning in the US market.
In the post, Green Cleaning: Steam Cleaning in Manufacturing and Food/Beverage Processing, we explain that the reason dry vapor steam cleaning is so popular in these industries is because it's an environmentally friendly cleaning method.
Additionally, the high temperature steam is effective at killing germs and the high pressurized water can reach into even the smallest cracks and crevices where other cleaning tools often can't reach.
Those in the hospital, care facilities, hotel and other hospitality/care business industries are also recognizing dry vapor steam cleaning as an environmentally-friendly method to effectively clean and sanitize surfaces.
High temperature, high pressure steam blasts away germs on mattresses, upholstery, bedding and furniture, killing microorganisms, bacteria, viruses and removing allergens.
With the resurgence of bed bugs in the hospitality industry, dry vapor steam cleaning has also seen its use rise. And bed bug infestation isn't showing any signs of slowing down, according to the 2013 survey, "Bugs Without Borders."
The high temperature water of a vapor steam cleaner kills bed bugs, but the steam doesn't soak soft goods so you don't have to worry about mold growth. Because of the low moisture content of the steam, mattresses, furniture and other soft goods are left relatively dry during the cleaning process.
Vapor steam particles can also reach tiny cracks and crevices. The high heat steam kills viruses, bacteria, allergens, mold, mildew as well as bed bugs and their eggs.
California's Contra Costa Health Services recommends using a steam cleaner with a high boiler temperature of close to 300 degrees Fahrenheit so that the output temperature is at least 180 degrees. This higher output temperature is most effective at killing bed bugs.
Goodway's selection of  vapor steam cleaners offer advanced technology to help get rid of your bed bug infestations. We offer a variety of models from our backpack model GVC-BP-1700 to our floor model GVC-1750V, that offers and integrated vacuum to clean up messes. Both offer high volumes of steam at high heat that will kill bed bugs, sanitize and remove dirt, grime and more.
Next Steps: