We've talked about cooling tower maintenance quite a bit on the Goodway blog. And now that it's spring and we're starting to think about air conditioning maintenance, the subject is on our minds once again.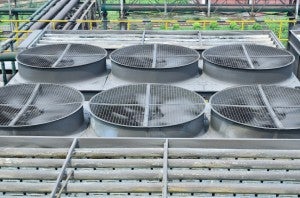 If you look back at past posts, you'll see that the top two reasons for cooling tower maintenance resonate through them all: energy efficiency/system performance and health.
Often the importance of cooling tower efficiency is a bit overlooked because the focus is on chiller efficiency.
"Chillers use about five times the energy of the cooling tower. Consequently, more attention is paid to the chiller than the cooling tower in most facilities," Steve Spielmann, Goodway's Customer Service/Technical Manager, explains in this post about cooling tower maintenance.
Read full blog post

»