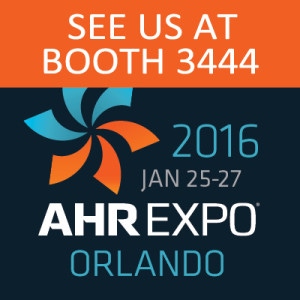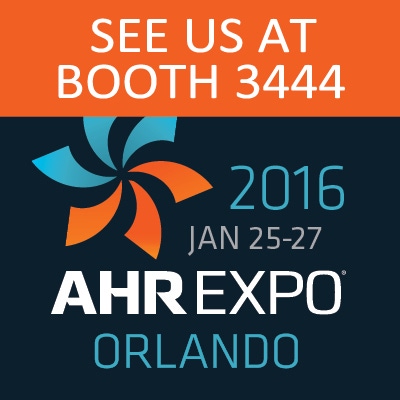 Things are heating up in the HVAC industry and we've got a front row seat. Kick off the new year with us in the sunny city of Orlando, Florida, at AHR Expo 2016, the world's largest HVACR marketplace! From January 25-27, 2016, come see the most advanced products and innovative technology of the year, gain insight from over 2,000 exhibitors and seize the moment to network with more than 60,000 HVACR professionals all under one roof.
Don't miss this unique opportunity to get an exclusive look at hundreds of new and innovative products that can help your business operate more quickly and efficiently, like our state-of-the-art TFC-200 that prevents growth of Legionella bacteria and our award-winning RAM-PRO-XL®, which received a coveted Gold Dealer Design Award, as well as earning honorable mention in the tools & instruments category for the 2014 AHR Innovation Awards.
Our award-winning RAM-PRO-XL features:
Integrated TubeGuard® technology to help obliterate biofilm and protect tubes from corrosion
Complete all-in-one system for cleaning limescale and debris from the tower fill
Chain drive system for a smoother, more effective performance in challenging situations
Our Legionella-fighting TFC-200 features: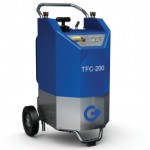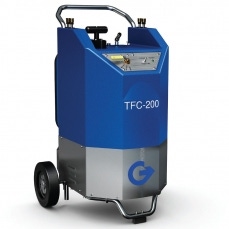 A compact, all-in one system, that can be used virtually anywhere
36" Stainless Steel extension wands for those hard-to-reach areas
25" chemical resistant hose protecting from harsh, aggressive chemicals
Even better, we'll be unveiling a very special surprise that will be a complete game-changer for the HVAC industry! We're especially excited because this forthcoming year will also mark 50 years of Goodway providing innovative HVAC solutions that simplify maintenance tasks for people around the world. Come celebrate this tremendous milestone with us! Several other fun activities like contests, giveaways, product demos and an exclusive Cocktail party will also be occurring as this magical moment in trade show history unfolds.
This time around, all of the excitement will be taking place at booth #3444, so be sure to stop by and say hello!
on October 23, 2015 in
HVAC
As HVAC systems have evolved, so have issues surrounding performance and maintenance. Gone are the days of simple duct work, blowers, and chillers—now, many systems feature some type of computer control, include dual-zoning for increased comfort and can even be controlled via mobile devices. According to Fortune, the next generation of HVAC may be just around the corner in the form of "smart sensors" which can detect problems and relay critical information to HVAC technicians, saving home and business owners both time and money.
So far, however, appreciation for this new technology hasn't translated to broad adoption—are sensors the future of HVAC or just a bump in the road?
Read full blog post

»
on October 1, 2015 in
HVAC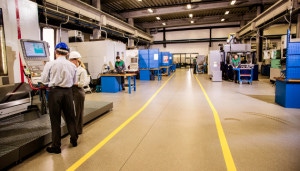 Manufacturing firms are familiar with the potential benefits of alternative energy sources such as solar, wind or even geothermal installations, but translating these new technologies into measurable savings often proves difficult. In part, the problem is cost: Moving to even partial solar production, for example, comes with a significant price tag. Integration with existing systems is also problematic—as a result, many companies are now looking to make better use of existing infrastructure to leverage new energy opportunities.
Read full blog post

»
on August 12, 2015 in
HVAC
The demand for HVAC solutions is on the rise according to ACHR, reporting on recent Transparency Market Research data. In their new report, Transparency predicts an HVAC market topping $155 billion by 2022, with heat pumps and in-room air conditioners accounting for the bulk of this market growth, while unitary AC units also gain significant ground. A recent Contracting Business roundtable with notable HVAC executives comes to the same conclusion but digs deeper into root causes—both new regulations and lower energy costs are helping to spur HVAC increases.
Read full blog post

»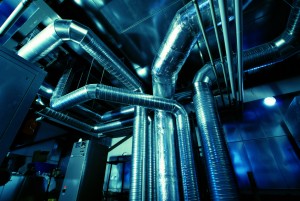 Every commercial building needs efficient HVAC; employees can't work and customers won't linger if heating systems fail in the winter or air conditioning units can't keep up in the summer. As noted by a recent CSE Magazine article, however, there are some facilities—such as laboratories—which have unique HVAC requirements far beyond those of a "typical" business. And while it's not worth replicating these systems in restaurants or office buildings, it's worth taking a look at more extreme HVAC examples as a way to improve performance and longevity for all air movement systems.
Read full blog post

»
on April 23, 2015 in
HVAC
How efficient is your HVAC unit? According to a recent NIST study, you could spend 30 percent more heating and cooling your home or business if an HVAC system isn't properly installed. Is it possible to avoid paying more for less?
Read full blog post

»
on March 26, 2015 in
HVAC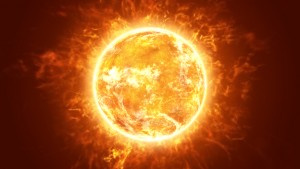 How hot can it get? Apparently that was the question asked by a team of researchers at Aberystwyth University, who recently designed a furnace that can reach temperatures half as hot as the sun. This kind of "extreme heating" isn't exactly common but speaks to the evolving nature of HVAC: Hot is no longer "hot enough"—but what happens when temperatures get this crazy?
Read full blog post

»
on March 10, 2015 in
HVAC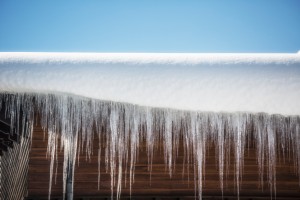 The East Coast has been brutalized by storm after storm this winter; just as cities like Boston or New York dig out from one blizzard, another is on the horizon. And while spring comes eventually, this means the prospect of significant flooding when the sun finally shines and the snow starts to melt.
Here's a checklist to help make sure critical HVAC systems stay up and running no matter what.
Read full blog post

»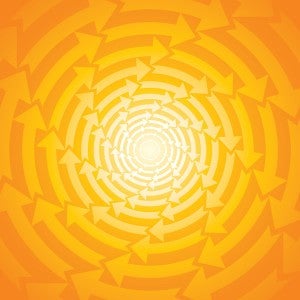 Air conditioning installs in northern climates are useful—and certainly welcome—during the few months of summer, but aren't quite a necessity.
In hot and humid areas such as Singapore, meanwhile, lack of reliable HVAC can pose serious problems for residents. But running systems day-and-night during patches of sweltering weather both costs money and wastes heat; now, a team of students has developed a way to reclaim air con waste and reduce spending.
Read full blog post

»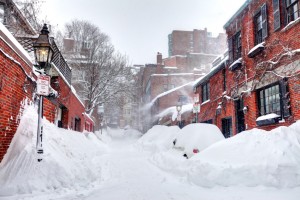 The Eastern seaboard has been hit by a series of massive snowstorms over the last few months, resulting in everything from power outages to flooding and the rise of "snow diving"—ordinarily sane adults jumping off balconies and out of windows into massive snow drifts.
But there's also an impact for heating and ventilation equipment and companies that serve both residential and commercial installation: Here's why snow blows for HVAC.
Read full blog post

»