A facility can save thousands, maybe millions, of gallons of water – not to mention money – by using a membrane bioreactor, according to Buildings.com. The technology uses an activated sludge system to treat wastewater, reducing utility and sewer costs while offering clean water that can be used anywhere in the building.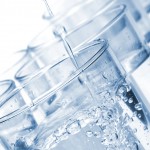 Buildings pay for water twice, one time for potable needs and the second time when sewage is discharged. While some cities have inexpensive water rates, discharge rates and stormwater fees exponentially increase utility bills.
Reclaiming wastewater reduces the environmental impact and relieves pressure on the municipalities, considering that every mile between a building and a water treatment plant is energy expended to pump water and sewage back and forth.
Read full blog post

»