Sick of School: Air Quality Impacts Learning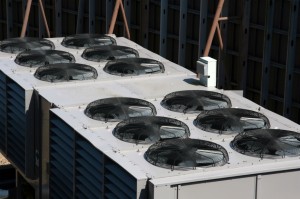 Faking sick. It's a classic trick for kids to get out of school, stay home for a day and indulge themselves in some parental pampering and videogames. But in Beech Grove, Indiana, a local institution may actually be making children sick — it was recently cited for having excessively high carbon dioxide levels.
Home Sweet Home
As noted by RTV6, South Grove Intermediate School must now spend $300,000 to fix air quality issues following a Marion County Public Health Department citation for high carbon dioxide levels. The first indication of a school-wide problem came in January 2013, when South Grove was put on notice for "inadequate amount of outdoor air supplied to classrooms." In August 2014, they were again under scrutiny for poor air quality, and now there's no other option: fix the problem or kids are staying home.
Brent Crouch, the school district's Air Quality Manager, tests the CO2 levels at South Grove every week, and while results are improving, he notes that "we're gonna struggle with this in the winter time." Part of the problem is aging equipment: many of the heating and cooling units at South Grove and other district schools are more than 30 years old. Superintendent Paul Kaiser says there's no danger to children: "we just need to bring more outside air into the building and that's what we're working on."
What's the Big Deal?
CO2 is naturally present in air, to the tune of 0.0314 percent. Nitrogen makes up the Lion's Share of breathable air at just over 78 percent, with oxygen coming in second at almost 21 percent. This translates to an outdoor concentration of 380 parts per million (PPM) of CO2.
Indoors, the concentration often jumps to 1000 PPM or more over the course of a day, especially in confined space with large numbers of people for an extended period of time — such as classrooms. In those situations, CO2 concentrations can quickly rise to 2500 or even 3000 PPM, and according to a recent Berkeley Lab study, these levels can "can significantly impair people's decision-making process." In an environment where children are tasked with understanding new concepts and demonstrating proficiency in areas such as math or science, this is a problem.
And while $300,000 covers one school in Beech Grove, a cool $4 million is required to solve the problem district-wide. That's a lot of money from taxpayers. Sure, 30 year-old equipment is partly to blame, but as noted by the Health Department findings, the biggest issue here is outdoor air supply. For any company this should be a red flag, and also suggests a way to keep "sick days" at a minimum. Consistent, thorough cleanings of HVAC systems coupled with regular air checks can both lower total infrastructure costs and ensure a passing grade from health inspectors.
Next Steps: